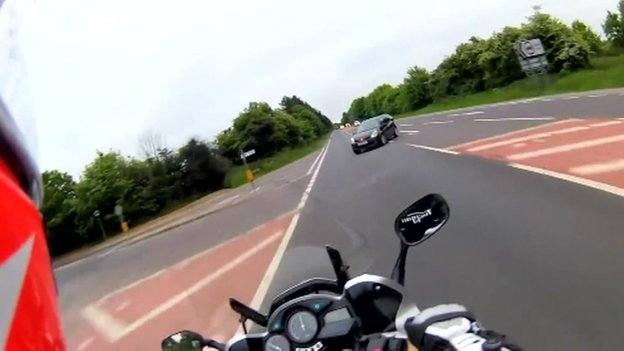 Each case is unique and the experts that will called upon to express their opinion on the events will play a major role.
In a case of a motorcycle that was moving on the left side of the road in order to turn to a vertical street and a car that was driving with excess speed and crossed a double line attempting to overtake the motorcycle, resulting in their crash, the exclusive guild lies on the car.
But in the case when a car attempted to turn to the left changing direction without gradually moving towards the left road axis and without using the indicator and collided with a motorcycle that was moving with excessive speed and attempted to overtake this vehicle I front while the car drivers' license had expired, the Court ruled a 50% co-liability.
In an other case, when a car, speeding, attempted to overtake a truck which at that time made a move to the left, using his indicator, and that resulted in the car driving out of the road and crashing to a light pole, the guild fell 100% on the driver of the car.
Source: www.esd.gr