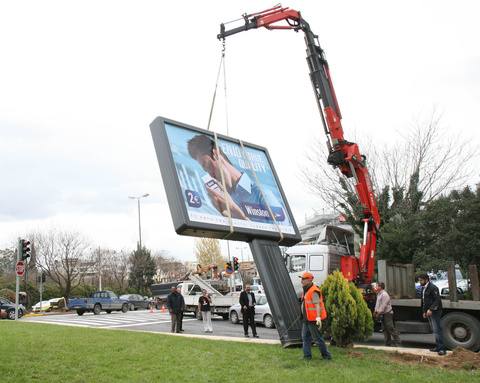 Fine of 550,000 euro to be paid by the Greek State
Supreme Court did justice to the relatives of a 18 year old who died in a car which crashed due to bumping into an illegally installed billboard. The State was forced to pay the sum of 550,000 euros in compensation for the accident which had happened in 2007.
The Supreme Court in the decision no. 4835/2011 upheld the decision of the Appeal Court obliging the State to pay this sum to the relatives of the unfortunate as a compensation for moral damages.
The accident occurred in November 2007 at 6 in the morning when two cars were racing at Vouliagmeni Avenue, at the level of the Municipality of Agios Dimitrios. The cars touched each other and immediately diverted. One car moved towards the separating safety island and crashed initially at the billboard base which was made out of concrete, then crashed into a tree, overturned and was immobilized on the other lane of the Avenue. The two passengers of the car sitting in the back seat died. Relatives of one of the fellow passengers who died brought the case to court, arguing that if the billboard was not at the separating safety islet, the car would drive through and it would stop in the opposite lane without any fatal injury.
The judges found that the placement of billboard is completely illegal, and was placed without permission of the competent municipality and without a name plate the name and address of the advertising company, as provided by law. Also the positioning of the plate is in breach of the Highway Code since it does not allow the placement of billboards in residential areas where the speed limit of the vehicle is less than 70km / h.
Finally the decision attributed negligence to the Municipality, as well as to the Public Works Secretariat which failed to take all those measures necessary to remove the billboard.
Source: http://www.gocar.gr