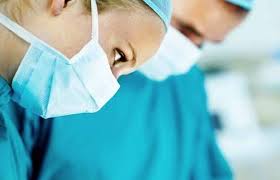 Greece's Supreme Court upheld the verdict of Thessaloniki Court of Appeal which obliges a surgeon doctor to pay 146,735 euros as compensation to relatives of the patient who died from a medical error during the postoperative phase.
The husband and children of the unfortunate woman who, according to forensic examination, died about ten years ago from pulmonary embolism, appealed to court claiming damages for the death of the unfortunate wife and mother.
Specifically, the patient had suffered a knee injury in 2000 which troubled her and towards the end of 2001 she approached a doctor in Thessaloniki whom she visited in his private practice. The doctor found that he had a ruptured anterior cruciate ligament and advised to undergo surgery with the technique of arthroscopy under general anesthesia. The surgery was done, as stated in the judgment, the patient was discharged from the hospital and remained in bed at home.
At the same time, she continued taking the contraceptive treatment prescribed by her gynecologist, a treatment which she had been following for some time. However, oral contraceptives contribute to increased blood clotting, forming conditions causing venous thrombosis, which may lead to pulmonary embolism. Indeed, the probability of occurrence increases if one does not stop taking the contraceptives for at least four weeks before surgery and after it.
The Supreme Court found the doctor liable and demonstrating concurrent negligence in the death of the patient, stressing that he should have been informed of the oral contraceptives or any other drugs in the phase of preoperative examination of the patient's medical history. More so when the drug had been prescribed by her gynecologist and was listed in her official, personal booklet of prescriptive medicines brought along when an individual visits the surgeon's office.
As outlined in the judgment, the doctor should have asked for all kinds of medication received by the patient and should have postponed the surgery, stopping the oral contraceptives for a considerable time, and not to proceed to immediate surgery, which was not of urgency, since he knew that these pills neutralize the effect of anticoagulation granted to the patient.
Source: http://www.iefimerida.gr/