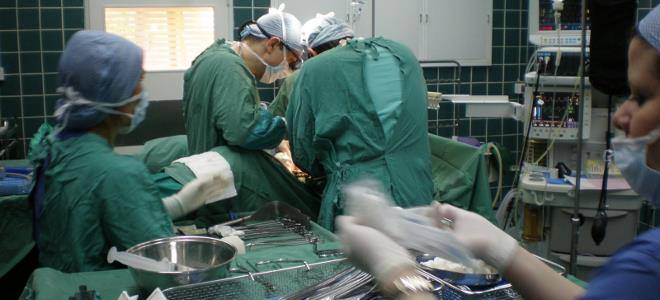 These are medical mistakes that took place during surgery at Greek hospitals.
Five examples are described at Greek daily Ethnos, including lack of prompt response to the change of medical condition from doctors, inconceivably wrong medical assessments, contaminated blood transfusions and even errors that resulted in patient disability.
These five medical errors deemed by the courts as medical negligence and awarded compensation are:
1. At hospital in Central Greece, during routine surgery and specifically during polyp removal surgery, the patient due to prolonged hypoxia of the brain and the absense of adequate doctors' response, fell into coma. The victim was awarded compensation of 500,000 euros.
2. At Hospital in Northern Greece, following surgery to remove the adrenal gland lump, the patient had to redo surgery, as he was in considerable pains. Then it was found that during the first surgery, the doctors had not removed the lump, but another healthy portion of the right adrenal. Awarded compensation of 100,000 euros.
3. Medical error during thyroid surgery in injured vocal chords paralyzed patient. The woman faced serious respiratory problems, her voice gradually turned into rough and bass and later fell in mutism. Awarded compensation of 100,000 euros.
4 During sterilization and nerve resection of a tooth, the dentist used the wrong needle and caustic liquid and due to pressure the liquid reached the patient's eye, causing burn and disability. Awarded damages of 30,000 euros.
5. At Hospital in Northern Greece a girl was infected by the virus of AIDS, after transfusion of infected blood. Awarded compensation of 700,000 euros, while it was considered that there had not been proper information to donors.